STEP ONE
THE RAW SPACE
It all starts with the space. Your space! Through your vision, architectural drawings and a series of consultations, we create a custom rendering and concept for your salon/spa that is unique to your style and needs.
At Novvo Etopa, we aspire to inspire! We do everything we can to make your dreams a reality, and all within your budget. Novvo Etopa combines artistic flare with extensive first-hand knowledge of the industry.
Your salon. Your vision. Our expertise and support at every turn.
STEP TWO
DESIGN DRAWINGS
The layout of your salon/spa is as important, if not more so, as the interior and exterior designs. We understand the importance of functionality and flow and its impact on the success of your business. Our specialized team begins every project with a blank canvas and gets to work right away in order to optimize your space based on your service needs.
At Novvo Etopa, we find every space to be unique and it is our goal to ensure that the end result works for you, your team and, most importantly, your guests.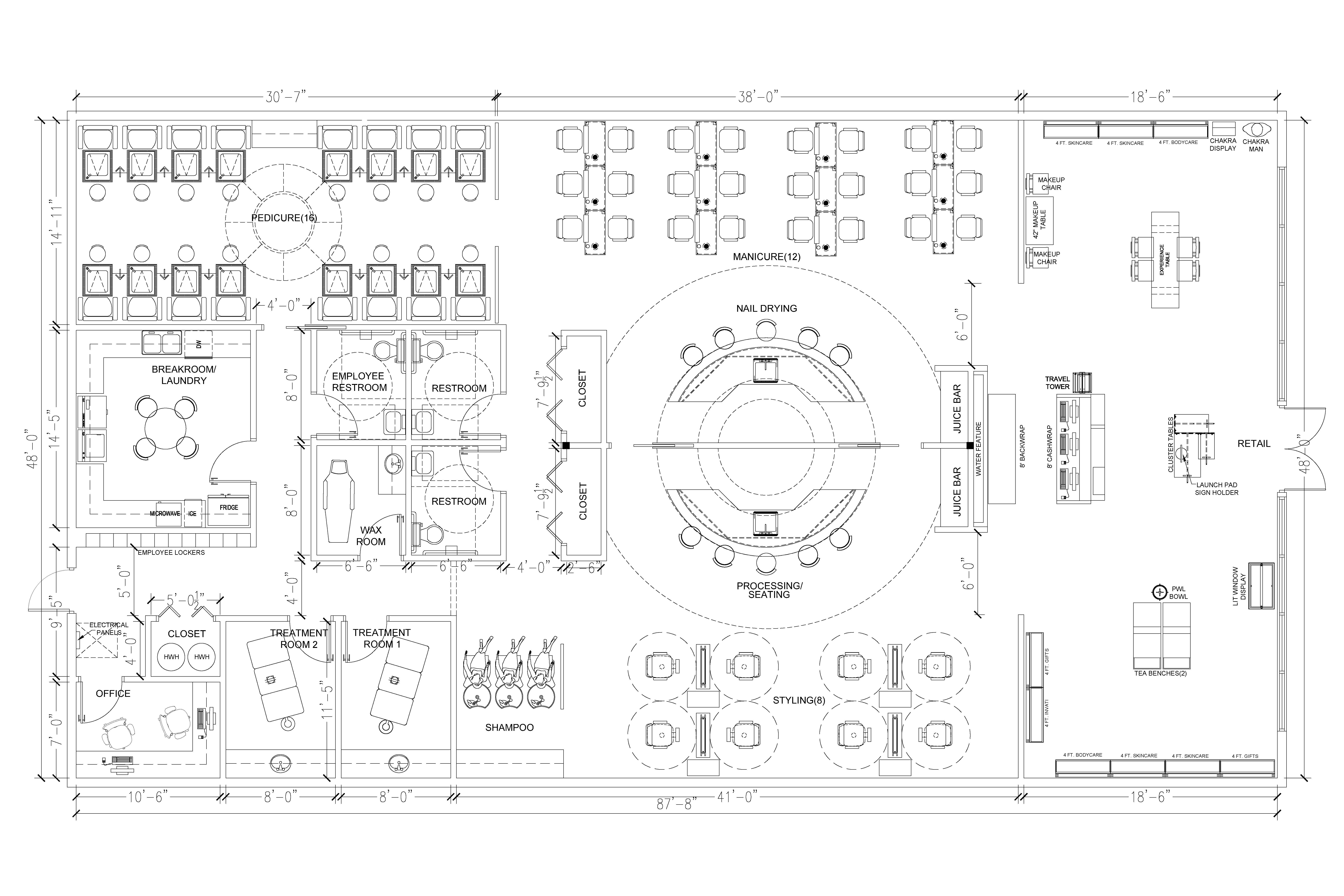 STEP THREE
Check out our current SERVICE SPECIALS to see how choosing Novvo Etopa can help to ease the financial burden of costly salon/spa renovations.